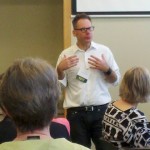 The Spring Session of Writers' Circle TO is underway. One summer 2013 session is planned.
If you're interested, shoot thom an email or sign up below, asap.
CHECK THIS OUT!
We're developing a collaboration where screenwriters can move their scenes further by shooting them with other learners and professional filmmakers and actors. Very exciting. Stay tuned. 
Note: Sign up via the confidential email list below.
Location: Downtown Toronto   Duration: 8 weeks. 3 hours
Class-size: very limited
Cost: $320.
Luckily, writing is a craft and art that can be learned by doing it. But many writers lack an on-going focused environment in which to take their work to the next level. Led by writer/performer/educator  thom vernon, the Writers' Circle TO is a unique and safe workshop environment designed to be accessible to creative writers: screenwriters, play writers, fiction writers, essayists and others (1-person shows, memoirists, etc.). Participation is by invitation only.
Check out what people have said about thom's classes and the drop-down menu above to get a taste of some of the topics we work on in the Circle. In the winter we'll be taking on Backstory, Subtext, Double-entendre, ethnicities, geographies and maybe even a little quantum physics.
During each three-hour session, a presentation will be made on one of the key elements of the craft of writing. These include Story, Plot, Logic, Character, Setting, Rhythm, Dialogue and Revision amongst others. These elements will be modeled and then practiced in our sessions.
Our goal is to unleash the author in each writer. Good writers'author', according to Barthes, while others transcribe, or write. Authoring implies an authenticity, an amplification of meaning, that is not found in transcription. Readers of creative writing want unique experiences which only come when their emotions engage with our authoring. These sessions will teach you the tools and techniques to achieve 'authoring'. They will leave writers refreshed, inspired and eager to enter their work.
In each session, we will critically discuss one or two participant manuscripts.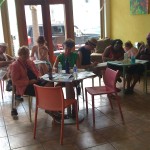 thom will offer feedback in several ways: 1-1 sessions, .pdf-embedded, screencasts. While no participant is required to submit work for feedback, the Writers' Circle TO is a rare opportunity to engage with a professional writer and a select community of peers.
Location: Downtown Toronto, TBD
Duration: 8 weeks. 3 hours per session.
Reserve your place in the next 2013 session ASAP by leaving a comment below and signing up for our private email list. 
Class-size: very limited
Cost: $320. Enrolment is required for entire session via email transfer, cash or cheque.
To submit for participation, please 'Speak Your Mind' below or email thom@thomvernon.com. Leave your contact information, the genre that you're working in and any questions or concerns you may have. Thanks!
Writing tips and links are tweeted below. Please follow & RT.