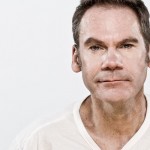 thom is a writer, actor and educator. Read testimonials and reviews of his novel The Drifts. Learn about workshop and speaking opportunities and upcoming events and projects. He has a particular passion to serve arts education initiatives for vulnerable people.
If you would like to be coached or work with thom now, you might consider the private Writers' Circle TO or  the University of Toronto's School of Continuing Studies where he teaches Screenwriting, Novel-writing & Writing From the Body.

thom vernon actor from thom vernon on Vimeo.
thom's acting reel is available here.
You can check out Thom at the Writer's Union of Canada or at his blogs:
American Refugee (politics, goings-on, current events) and
Engaged Consulting (arts education, exercises, etc.) and at the
Add your email address for periodic updates and special offerings to email subscribers. Your  privacy is important. Your email address will not be shared or sold.