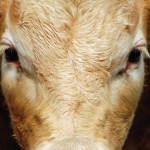 NEW RELEASE
The Drifts
a novel by Thom Vernon
An unhappily expectant mom, a man in love with a cow, a woman
who looks like a refrigerator and a transsexual: just another small
town in the middle of a blizzard.
Night is falling, and so is the snow. As the blizzard buries the ground, it
uncovers the resentments, hopes and aches of a small town in northeastern
Arkansas, where, like in any Southern small town, there are unwanted
pregnancies to agonize over, surgeries to be paid for and love to be made.
Julie's two daughters have just run off to Hollywood to be famous when she
suddenly finds herself, at forty-six, unexpectedly expectant. She's not sure
she can bear to be a mother again. And her husband, Charlie, won't come
home to talk it over with her.
Charlie wants another child more than anything, but he doesn't know how
to deal with Julie. His affair with Wilson, his best friend, is over, but he's
found a different and unusual kind of intimacy – a deep love for a calf he's
rescued from slaughter.
Wilson works in the Singer factory that keeps the town alive. She wants
more than anything to be loved, but she knows that Charlie wasn't the way
to get there. She's in love with Dol.
Dol is a transsexual, a divorced father of two children, who can't afford the
transition that would make his body make sense – although the doctors visiting
from Atlanta might change that.
Their very different voices converge as the blizzard gathers force, their stories
violently mapping in the snow the ways that memory, gender, and history
carve themselves upon our bodies. The Drifts is dexterously told, a
cacophony of four affecting voices melding into one exquisite chord.