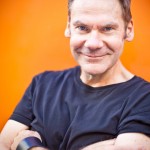 Book Thom to lead a workshop with, or offer a talk to, your group or organization as professional development, community-building or recreation. He takes an interdisciplinary approach to community-building and arts practices that serve a diverse population of participants. See the Testimonials page to hear what people are saying about Thom's sessions.
thom facilitates a variety of provocative and safe learning environments in which participants can stretch their imaginations and acquire new skills. These sessions are uniquely designed for  each session.
Recent creative workshops have integrated the tools and concepts thom used to write, and then theatricalize, The Drifts and The Drifts Live. These writing & performance workshops are targeted to benefit the particular participants in each workshop. They include creative writing, acting, the Viewpoints; as well as exploring story-telling devices such as connection from Afro-feminism and the ancient artistic practice of trace.
Two typical creative workshops: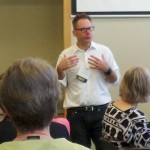 RIMPAE: a student-centered lesson planning tool. Great for educators and session leaders in a variety of disciplines (1.5-2hrs). Find a free, downloadable RIMPAE template here.
Viewpoints, Connection & Trace: a writing & performance workshop (2-4 hrs.)
Local Color: a writing workshop that uses local stories, secrets and memory to generate and enrich creative writing projects. A special emphasis is given to the use of primary & secondary sources. (1-3 hrs.)
Recent critical talks and workshops have used the critical tools of Gender & Queer Studies to ask questions about gender roles & identities. Participants have used these tools to tackle issues such as discrimination, racism, poverty, inequity. Talks are rooted in scholarly articles thom has written (or is writing) about how gender expression is shaped at the local, the art of melancholy & brooding in artistic practice, creative writing & the public good and how HIV/AIDS came with no instructions.
Two typical critical workshops:
The Skin We Live In: A Cross-Disciplinary, Interactive Workshop Exploring Gender & Sexualities. Participants are introduced to and practice applying the tools of Gender & Queer studies to discipline-specific issues. (90-120 mins)
Local Gender, Local Sex: participants explore the way the expression and experience of gender and sexual identities matter in local spaces.(90 mins).
Three recent talks:*
The Plague Came with No Directions: in this 45 min. talk, thom describes how four sites of PTSD have impacted his experience of living with HIV for almost 30 years. This personal experience is amplified by finding parallels with a life-threatening day thom had in a thorn field in the Pyrenees when he was lost, alone and on crumbling ground.
Creative Writing & the Public Good: makes an evidence-based argument for the social, cultural and economic relevance of creative writing as study and practice in the 21st century. Based on his scholarly article, Selling It: Creative Writing & the Public Good (Multilingual Matters, 2012). (40 mins.)
How We Get Through: the Collusion of Gender, History & Memory: draws upon a variety of cross-disciplinary sources (queer history, neuroscience, chaos theory; visual art and literature; Heidegger, Benjamin, Proust, Kristeva and Barthes) to make the case that gender is generational and instrumental. (45 mins.)
*note that each of the talks are designed to stand alone or to serve as points of intervention through creative or critical exploration. 
These workshops & talks can be geared towards professional development, community-development or recreation. Contact thom at [email protected] to discuss bookings or to learn more.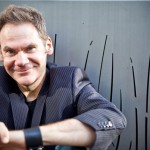 Workshop & Talk topics include
writing & performance
gender roles & identities
Gender/Queer Studies & Social Issues
public speaking & presentation
community engagement strategies
leadership…and more!
Here's a recent example of a promo for a writing and performance workshop thom led:
LiveArtsLA Workshop ! from thom vernon on Vimeo.