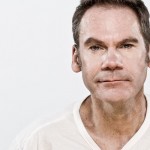 After training in Chicago, my topsy-turvy Hollywood acting career (The Shadow of The Pepper Tree, The Fugitive, Seinfeld, The Jeff Foxworthy Show, General Hospital, etc.) pushed me to write and teach. Currently, I teach screenwriting at the University of Toronto's School of Continuing Studies and privately at Writers' Circle TO. Three feature screenplays, a short, two novels — not to mention on-going scholarly work — are in consideration. Since I can't resist, recent acting gigs include stopovers at Saving Hope, Murdoch Mysteries, Killjoys and elsewhere.
Currently, I am a Vanier doctoral candidate in English-Creative Writing at the University of New Brunswick. I Met Death & Sex Through My Friend, Tom Meuley arrives in 2024 from Guernica Editions. most recent publications include the novel, The Drifts (Coach House, 2010), scholarly chapters from Queen's UP, Cambridge Scholars' Press (UK) and Multilingual Matters (UK). Past critical articles include Calling All Perverts: International Relations and the Origins of Sexology", The Evolution of Possibilities in queer parenting anthology, Who's Your Daddy?  and several offered as conference presentations. After runs in Los Angeles, New York (off-Broadway, twice!) and London (UK),  The Drifts Live, a theatricalization of The Drifts did pretty well under the guidance of the great Maja Ardal with original music by Lyon Smith (2012-14). Even though the show throws a sucker-punch, audiences have had nice things to say: "transcends the typical one-man-show schtick" and that they are a "no holds barred look at gender identity that is raw, touching and thought provoking."
While I am completing screenplay contracts, a fourth novel and further critical work is stewing. Mattering, a book of essays is also emerging.
In 2006, I moved to Toronto as a queer refugee with my partner, Vajdon. Americans in same-sex relationships were denied the right to sponsor their permanent partners for immigration to the United States.
An advocate for under-served youth & adults, in 1994 I co-founded Arts Expand, a Los Angeles-based arts education initiative.  There, I led "front-line" programs with everybody from pregnant teenage mothers, homeless Hollywood teens to Salvadoran gangsters.  I also began to teach arts facilitators how to design workshops, apply pedagogical and developmental principles and classroom management.
Additionally, I have taught English, Drama, and ESL in the public schools, Composition & Rhetoric at USC and was the Actor's Gang Youth Education Program Director, Facilitator and Advisor. From 2007-2009, I was the Director of Education & Participation at the Lorraine Kimsa Theatre for Young People (now Young People's Theatre) in Toronto. I'm often invited to present workshops or scholarly talks in university or community-based settings on gender and the meanings applied to bodies. Originally trained in Chicago with the legendary Joyce & Byrne Piven. I have degrees in Philosophy (summa cum laude), Fiction & Screenwriting and Gender Studies from the University of Southern California, where Hubert Selby, Jr. (Last Exit to Brooklyn, Requiem for a Dream, etc.) and Academy Award winning screenwriter Sy Gomberg. These teachers remain guiding forces in the creative, critical and educational work I do.
While I am working on a Ph.D., I consult privately at WriterscircleTO and post infrequently to blogs American Refugee, Notes on Arts Education, Words Matter Huffington Post.